Find funding for your crypto project!

Apply for a grant!
Crypto Projects list on Uncollateralized Lending Category
Maple
Maple Finance is an institutional capital marketplace powered by blockchain technology.
30 days changes
30 days changes
TrueFi
Earn high yields on stablecoin loans and borrow capital without collateral
30 days changes
30 days changes
30 days changes
30 days changes
Clearpool
Uncollateralized borrowing for crypto institutions
30 days changes
30 days changes
30 days changes
Atlendis
Atlendis is a capital-efficient DeFi lending protocol that enables crypto loans without collateral.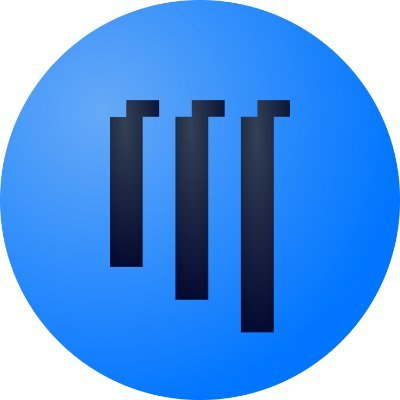 dAMM Finance
dAMM is an uncollateralized lending platform for any token with algorithmically determined interest rates
Earn On The Go
Categories:
Advertising
,
Audio
,
Big Data
,
Business Platform
,
Cashback
,
Certification
,
Digital Media
,
Document Management System
,
E-commerce
,
Finance / Banking
,
Financial infrastructure
,
Financial Services
,
Gaming
,
Intelligence
,
Internet of Things (IOT)
,
Leisure
,
Leveraged Token
,
Lottery
,
Marketing
,
Marketplace
,
Membership
,
Merchandise
,
Messaging
,
Metaverse
,
Mobile
,
Mobility
,
Multi-products
,
Music
,
Payment
,
Payments
,
Payroll
,
Play To Earn
,
Portfolio management
,
Prediction
,
Pricing
,
Privacy
,
Rating
,
Real Estate
,
Receivables
,
Recruitment
,
Referral
,
Sales
,
Savings
,
Services
,
Signing
,
Social club
,
Social Money
,
Social network
,
Sports
,
Subscription
,
Supply chain
,
Synthetic Issuer
,
Technology & Science
,
Tokenization
,
Tokenized Gold
,
Tooling
,
Tourism
,
Uncollateralized Lending
Ra Protocol
The Ra Protocol is a web3 liquidity management tool tailored specifically for blockchain developers, providing a streamlined solution for managing the liquidity of decentralized applications (DApps) and other blockchain-built projects. With the Ra Protocol, developers can enhance the user experience of their projects and navigate the complex liquidity needs of the rapidly evolving web3 ecosystem with ease. We believe the Ra Protocol will be a valuable addition to any blockchain developer's toolkit.

The Ra Protocol offers a dedicated CLI, SDK, and API. With these capabilities, developers can connect to multiple streams of liquidity via a growing array of protocols, pools, assets, and channels, all across multiple chains by using our tools.

For example, with Ra, you can get a custom flash loan tailored for your project up and running within a few seconds. The Ra Protocol allows blockchain developers to scale and optimize their project liquidity easily.
Remedi Finance
Remedi simplifies healthcare financing for all participants. Decentralized Point-Of-Sale Healthcare Financing.
Gatekeeper
GateKeeper is a Digital identity aggregation product that allows businesses to create and manage access controls where users can collect and manage online identity points. GK is the Keyring that holds the various keys (identity points) to website gates.

GateKeeper unifies digital identities to simplify and improve the web3 identity experience. It connects on-chain and off-chain identity information to create a universal identity layer. This allows businesses to use and create verifiable credentials (VCs) to gate access to content based on the VCs stored in users' DID wallets. Using VCs can lead to better security, compliance, community engagement through reputation scores, and a shift from a plutocratic governance system to one based on reputation within the community.
Crypto Analytics & Metrics
The best social analytics platform for web3
AlphaGrowth crypto analysis helps ecosystem funds, crypto investors and web3 companies looking for accurate metrics and insightful market analysis. Our team of experienced analysts provide regular updates on the latest trends and developments in the crypto space, as well as actionable insights to help you make informed decisions. Whether you're looking to stay ahead of the competition or just want a better understanding of this exciting new industry, AlphaGrowth has you covered.
Crypto Analysis Services
AlphaGrowth is a crypto analytics platform that also offers services for growing web3 projects. We can help with tokenomics, partnerships, business development, grants, growth and go-to-market strategy. We have a team of specialists who can help your project grow. If you're looking for reliable and accurate crypto analysis, or need help growing your web3 project, AlphaGrowth is the perfect service for you.